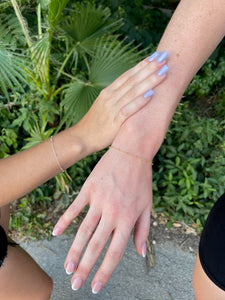 Permanent Jewelry Standard Fitting
Find your perfect accessory with your custom fit permanent jewelry!
Please complete the Permanent Jewelry Consent Form before your appointment. You can find this at the bottom of the page. 
Please note that the $25 payable now at time of booking is a deposit and the full amount will be discussed during your custom fitting.